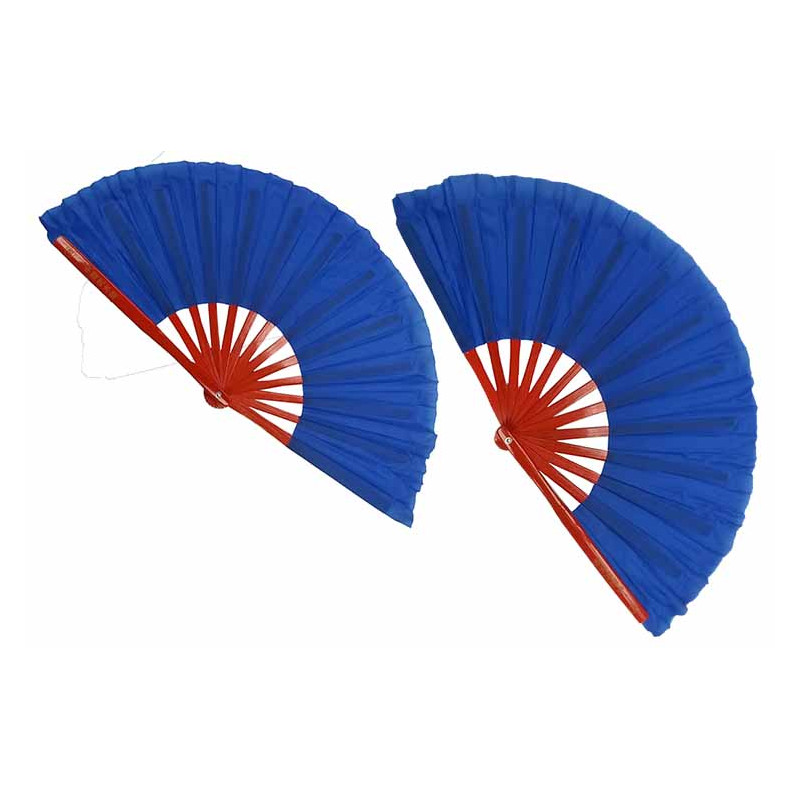  
Bamboo double fan blue 13" pair
Plain blue bamboo kung fu fans 13" overall. wide open 24". For Tai Chi fan, Shaolin kung fu, Wudang and many other styles...
This pair of  kung fu fan is made of bamboo.  It made a very loud sound when you open it in speed.  It is made of high quality fabric and bamboo. Very smooth and easy to open and close. A red nylon carrying case comes with it. 
No customer reviews for the moment.
16 other products in the same category: